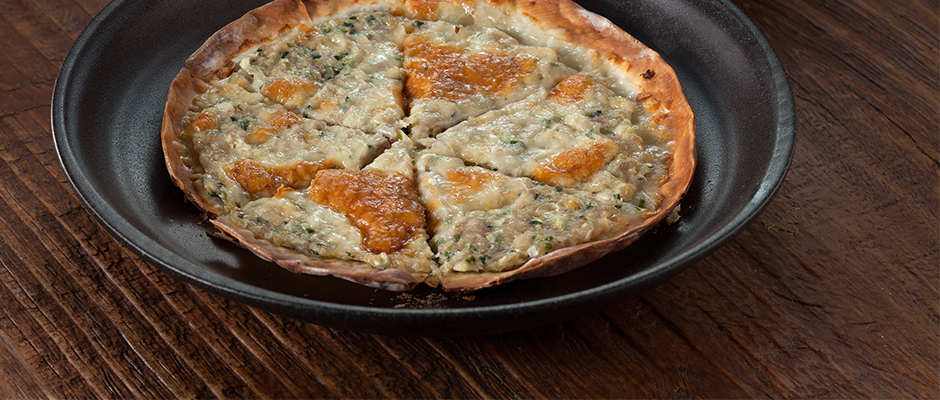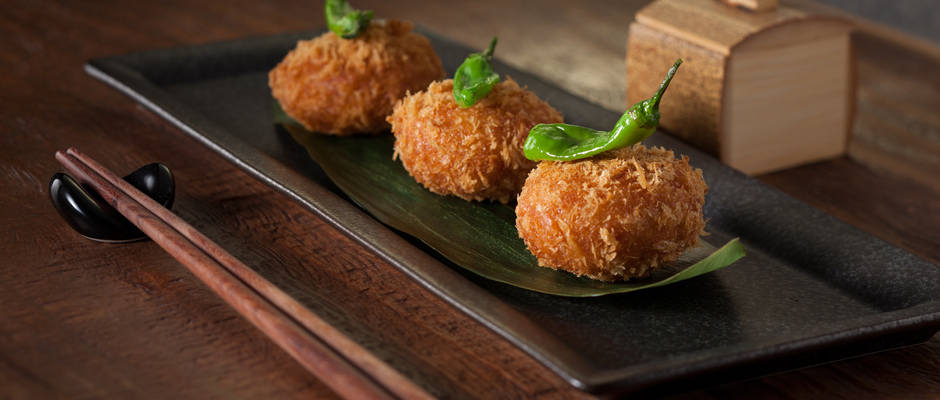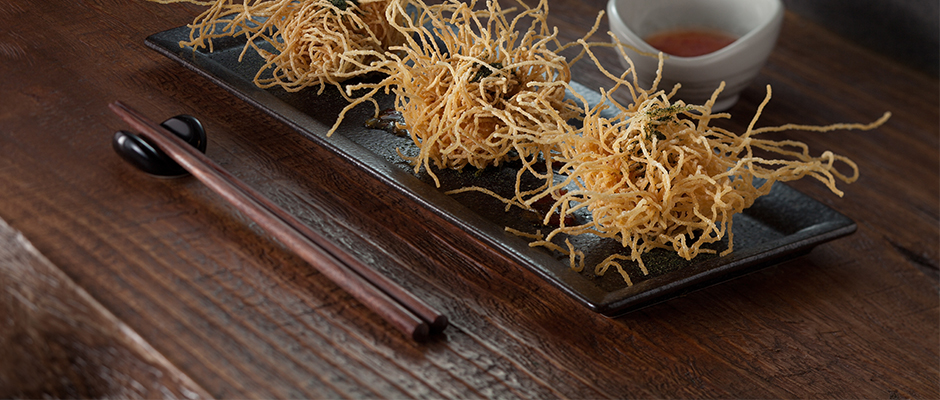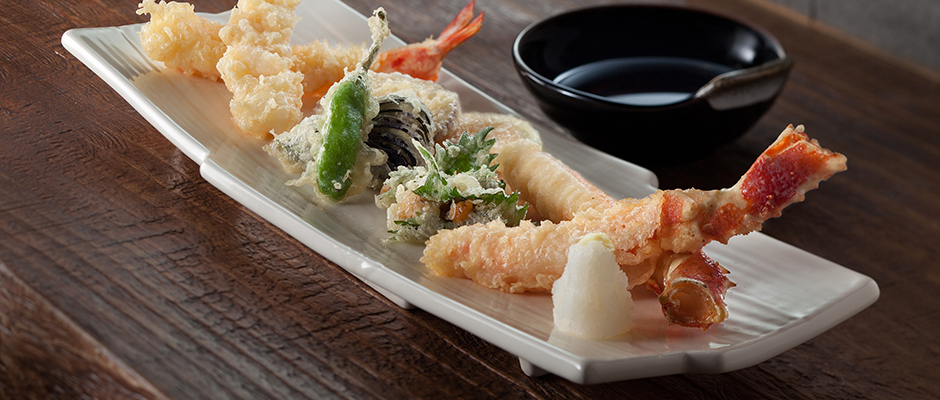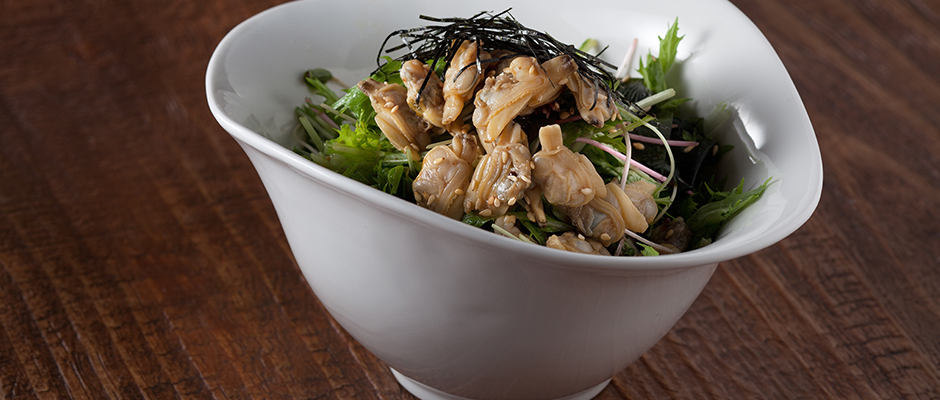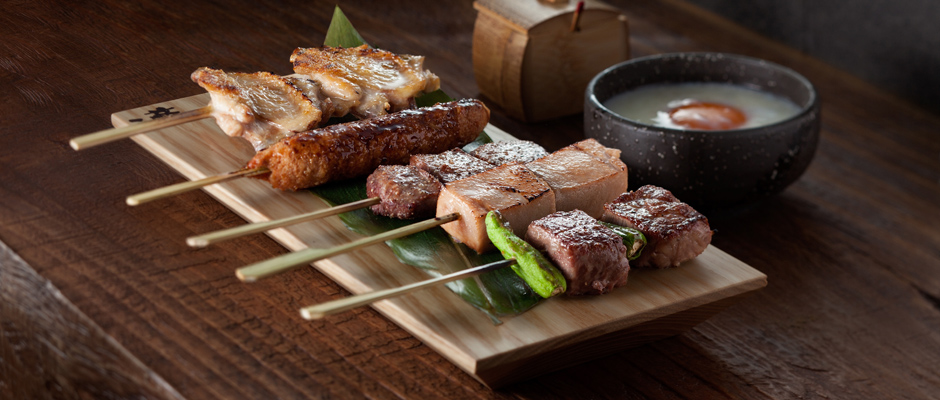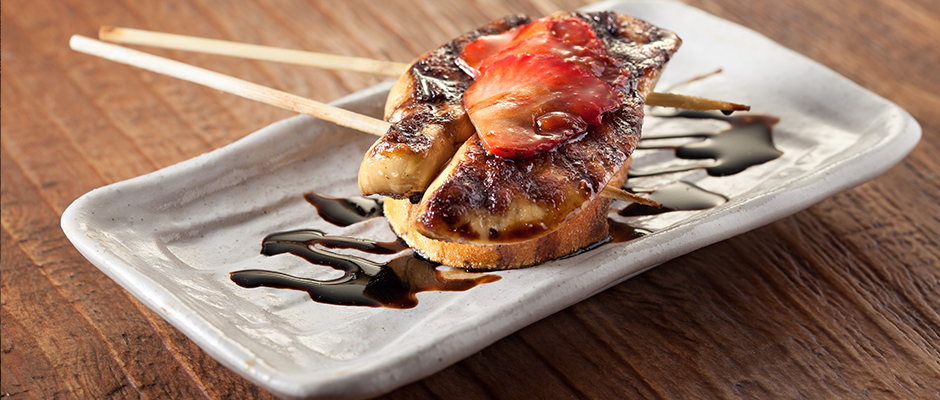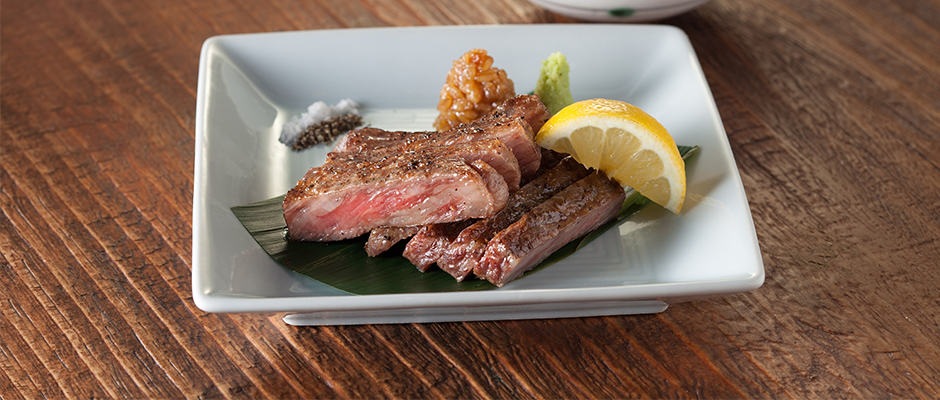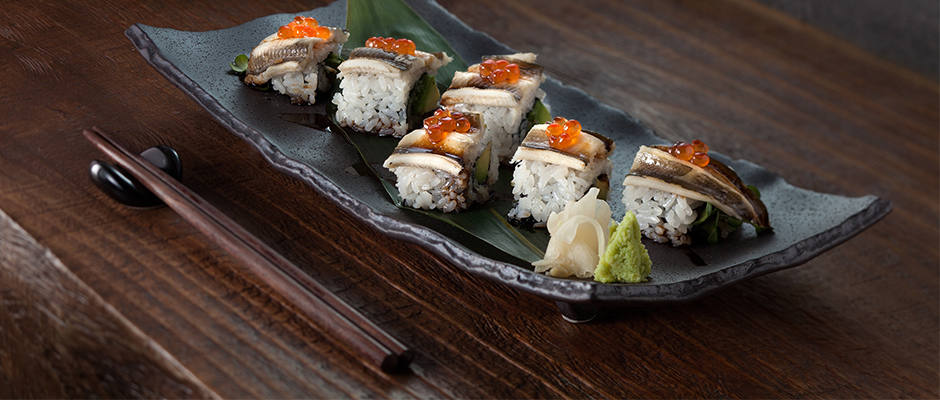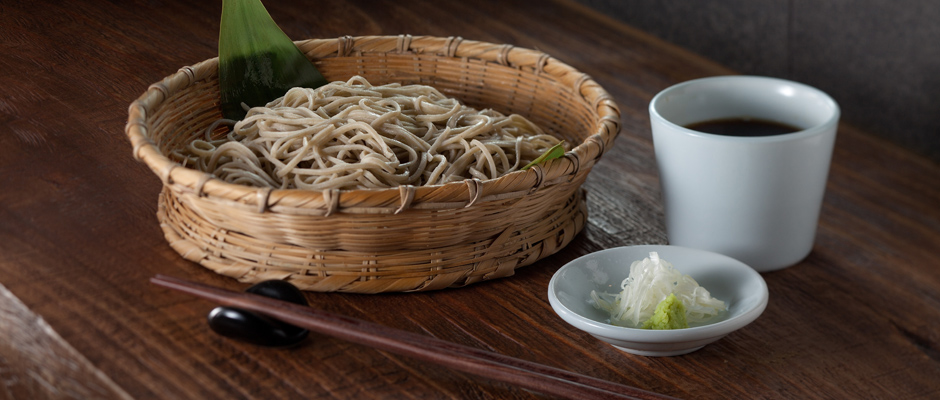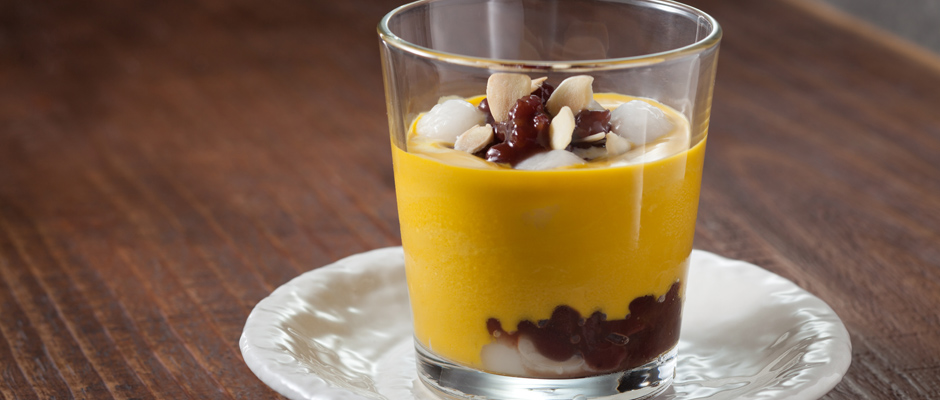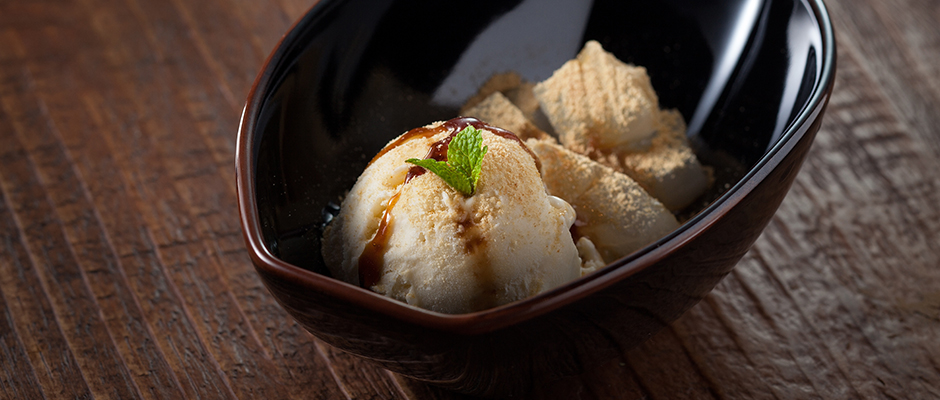 Gonpachi Pizza
Made from Japanese dumpling sheets, the pizza crust is spread with a layer of minced chicken meat and cartilage mixed with celery cabbage and leek. Topped with cheese sticks, the pizza is put in the oven until golden and crispy.
Fresh Crab Croquette
Using Hokkaido 3.6 milk, fresh crabmeat, minced beef and onion dices, the mixture are deep-fried into a delicious golden color, and decorated with a deep-fried Japanese green pepper.
Ebi Shinjyo
A signature dish from the original Gonpachi, it is made from fresh shrimps and a special house dressing delivered straight from Gonpachi Japan. The super crunchy batter is made up of shredded wonton sheets. The tangy sauce with a tint of yuzu and spiciness are just perfect match with the crunch!
Assorted Tempura
Set with a dedicated tempura bar, Gonpachi's tempura dishes is without doubt a must-try dish. The wok is specially ordered from Japan, and only quality sesame oil is used for the frying which is maintained at 180 degrees. The platter features prawns, sea urchin, snow crab legs and assorted Japanese fresh vegetables.
Bagna Cauda
A signature dish from the original Gonpachi, 10 different kinds of fresh vegetables are presented in a traditional Japanese cypress wooden box. The dish puts together colorful ingredients like romaine, Japanese red radish, purple cabbages, pimientos, cherry tomatoes, cauliflower, broccoli, okra, babycorn, snow peas together with mouth-watering crab roes which is a mix from Shanghai hair crabs and Japanese snow crabs. Topped with olive oil, the aroma blends wonderfully with the creamy crab pastes and crunchy vegetables.
Gonpachi House Salad
A delicious and fresh Japanese salad with clams, mizuna, buckwheat sprouts and kelp. Topped with shredded seaweed and a special vinaigrette dressing delivered straight from Gonpachi Japan, this appetizer is zesty and refreshing.
Assorted Signature Sumiyaki
Ox Tongue: Gonpachi HK uses chilled prime US ox tongues instead of the usual frozen kind - Toro: rich in fat, our Chef recommends adding Japanese wasabi, mashed radish to the soy sauce to highlight its freshness - Tsukune: mixing the meat from drumsticks, chicken breasts and cartilage. Dip it in our onsen egg sauce for better tastes - Miyazaki Beef Sirloin with Baby Green Pepper: Gonpachi Hong Kong uses more premium BMS (Beef Marbling Standard) Level 10 Wagyu, we work closely with the Miyazaki government to ensure stable supply of the beef.
Foie Gras
A thin crispy baguette is topped with a thick and juicy piece of foie gras. The fresh strawberries added with sugar are burnt to caramelized and sprinkled with balsamic vinegar to complete the heavenly taste.
Prime Beef Sirloin Steak
Gonpachi Hong Kong uses a more premium BMS (Beef Marbling Standard) Level 10 Wagyu than the original Gonpachi Japan which uses a A4 black cattle Wagyu. BMS 10 is the most premium level among Hong Kong restaurants. Gonpachi Hong Kong works closely with the Miyazaki government to ensure stable supply of the beef, thus supply is limited every day.
Sea Eel Roll
Fresh and meaty eel sushi served with avocado and salmon roe.
Seiro Soba
The freshly hand pound soba are put into boiling water for precisely 1 minute 20 seconds, where the inside is still a little hard, as in al dente Italian pastas, to maintain a chewy bite. The cooked soba is placed on a bamboo basket, to be dipped into the soba in a secret sauce made from skipjack tuna, katsuobushi and dried black carp, served with spring onions slices and wasabi, to complete the authentic taste and the chewy and smooth texture.
Sixteen Grain Rice
A special rice consisting over 16 types of grains is served. Despite being a vegetarian dish, this healthy option offers a colorful palate with 10 assorted fresh vegetables, 2 appetizers, handmade tofu and yuzu miso.
Pumpkin & Coconut Zenzai
The pumpkin is skinned and cooked with coconut milk to be served with Glutinous pearls, Hokkaido red beans and almond flakes
Kuzumochi & Kinako Ice Cream
A homemade vanilla ice-cream is served with Okinawa black sugar syrup and chewy konjac.